General Information
---
Kleine Gäste, großes Angebot: Im Familien-Wellness-Almdörfl Kinderhotel Waldheimathof ist man bestens auf kleine Urlauber vorbereitet. Und das Angebot kann sich mehr als sehen lassen: Ponyreiten im Sommer, 360 m2 Indoor-Kinderland, ein direkter Einstieg ins Familienskigebiet inkl. beleuchteter Rodelbahn, 10.000 m2 Märchenalm mit Streichelzoo im Sommer sind einige der Highlights aus dem Angebot.

Auch im Haus selbst ist alles auf die Kleinen abgestimmt: von Kindersicherungen bei den Steckdosen über Gitterbetten/Kinderbetten, Fläschenwärmer bis hin zu Babyphone und Kinderbadewanne ist an alles gedacht. Und weil so viele Abenteuer auch hungrig machen, gibt's natürlich eine eigene Junior-Speisekarte. Der Waldheimathof heißt auch Menschen mit Lernschwierigkeiten gerne und herzlich willkommen.

Öffnungszeiten
---
Preise
---
Getting There
---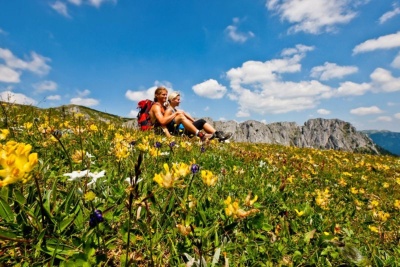 Upper Styria is the northeastern region of Styria and THE water region. It is the state in which the mountain springs that provide water for the whole of Vienna and half of Graz have their source. It is the state in which the terms variety, pleasure and recreation mean something; whether it is a nice hike, a mountain tour or a dip in the crystal clear lakes. The choices range from the good old summer holiday to a wide range of winter and summer sports to cultural highlights and "well-being spots" - quite simply, refreshingly natural!