General Information
---
Katzen, Ziegen, Kühen, Hasen … wo so viele Tiere sind, fühlen sich Kinder so richtig wohl. Wenn in der Pension Tannhof kleine und große Gäste ihren Urlaub am Bauernhof genießen, dann wurde bestens für das Wohl aller vorgesorgt.

Auf die Kinder warten große Wiesen und Grünflächen zum Herumtoben, Nichtraucherbereiche sorgen auch drinnen für gute Luft. Zusätzlich haben alle Steckdosen eine Kindersicherung. Und weil man mit Kindern meisten voll bepackt ist, können die Eltern direkt vor dem Haus parken. Der Tannhof ist aufgrund seiner Ausstattung auch für Menschen mit Sehbehinderungen sehr zu empfehlen.
Öffnungszeiten
---
Preise
---
Getting There
---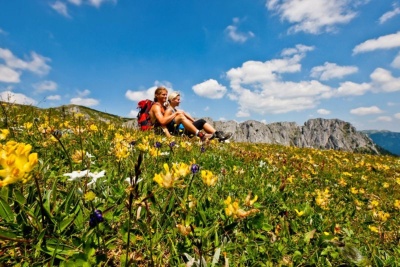 Upper Styria is the northeastern region of Styria and THE water region. It is the state in which the mountain springs that provide water for the whole of Vienna and half of Graz have their source. It is the state in which the terms variety, pleasure and recreation mean something; whether it is a nice hike, a mountain tour or a dip in the crystal clear lakes. The choices range from the good old summer holiday to a wide range of winter and summer sports to cultural highlights and "well-being spots" - quite simply, refreshingly natural!