General Information
---
Mit dem Essen ist das so eine Sache: Kinder mögen nicht alles und Erwachsene vertragen nicht alles. Im Gasthof "3 Raben" hat man sich darauf eingestellt – und für die kleinen Gäste ein eigenes Speiseangebot ausgearbeitet.

Ein spezielles kulinarisches Angebot gibt's natürlich auch für Menschen mit Lebensmittelallergien. Zusätzlich ist das Personal durch Ernährungsberaterinnen geschult und weiß bestens über die Zusammensetzung der Speisen Bescheid.
Öffnungszeiten
---
Preise
---
Getting There
---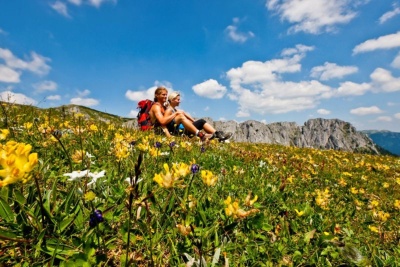 Upper Styria is the northeastern region of Styria and THE water region. It is the state in which the mountain springs that provide water for the whole of Vienna and half of Graz have their source. It is the state in which the terms variety, pleasure and recreation mean something; whether it is a nice hike, a mountain tour or a dip in the crystal clear lakes. The choices range from the good old summer holiday to a wide range of winter and summer sports to cultural highlights and "well-being spots" - quite simply, refreshingly natural!